Whether you're looking for a fun Christmas outfit for your work do, a big bash with friends and to impress the family on Christmas day, a good Christmas costume always goes down a treat. If you want an epic outfit without all the fuss and stress of making one, we've got a few awesome costume ideas for your Christmas party!
From penguins to puddings, reindeer to a right jolly old fellow, you'll certainly get a lot of laughs, a few rolled eyes and a guaranteed good time.
Penguin Costume
To get into the chilly spirit, why not go dressed as a giant penguin? This penguin costume is certainly due a few giggles, and an easy but epic outfit choice for Christmas! Don a red scarf and Santa hat to complete the look.
Santa Costume
It's not a Christmas party if someone doesn't dress up as old Saint Nick. This Santa costume is a easily recognisable and great fun for all ages – you can even buy an expandable Santa's belly so you can really look the part!
Christmas Candy Cane Costume

One for the ladies - if you want to go as something totally different, why not sweeten up the dressing up deal? Don candy cane hold ups with a white and pink striped dress and come as a cute candy cane!



Snowflake Costume
Pair snowflake tights with a sparkly silver or white shirt and white tutu for sexy snowflake outfit, perfect for work Christmas parties or a night out with friends. Shine bright like a diamond…oops, we mean, snowflake!


Reindeer Costume
A reindeer is a classic for Christmas parties, but most just go for the simple antlers – to go for a truly epic rendition, invest in a full outfit! Girls can go as an adorable Vixen, while guys can grab a red nose and strut their stuff as Rudolf.
Elf Costume
Dress up as one of Santa's little helpers for a really good laugh at your next Christmas do. You can get elf hat here for £1.59, elf tights for £3.19 and we do a selection of elf dresses in our Christmas costumes section, including the off-the-shoulder number pictured below.
Buddy the Elf Costume
If you want to get movie specific with your elf costume, why not opt to go as Buddy the elf, from the movie 'Elf'? Always a hilarious reference and perfect for any Christmastime party, this costume will certainly make you the life of the party, and ensure the other guests are in stitches!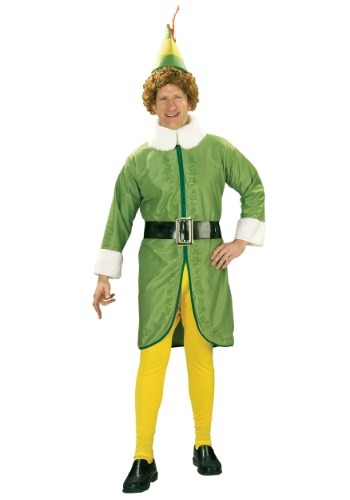 Deluxe Grinch Costume
Not a costume we stock (namely because of its price) but it certainly is epic! This Grinch costume, from the Christmas themed movie 'The Grinch Who Stole Christmas' is another fabulous Xmas reference that will impress all ages.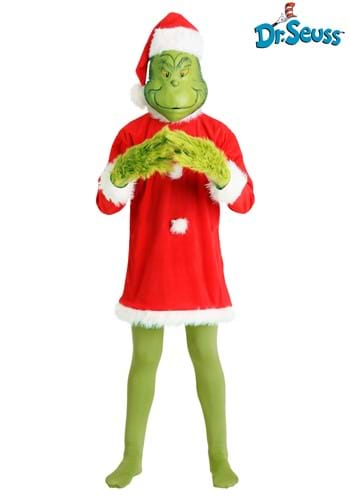 Angel Costume
You may not think of angels being that special when it comes to Christmas dress up, but you can really dazzle if you do it right! A headband halo, £1.49 glitter cream make up and a flowing white dress can make for, not only a cheap Christmas dress up, but a fabulous one too!
Wise Man (or woman) Costume
Finally, to go well with our previous Nativity angel, you could opt to go as a wise man from the Nativity scene for a truly epic and hilarious Christmas do outfit! You ca even pair it with a gold box or a bottle labelled Frankincense to complete the look… It's also a great Christmas group outfit if you have a couple of other friends to be our other 2 wise men, shepherd, Jesus' parents and dazzling angels!



For more Christmas costume ideas check out

our

Christmas costume page with festive accessories, outfits and inspiration! Also, if you enjoyed this post, please share it and tag your friends, and see what they think!

Want more ideas for your other future parties? Check back again soon!